What can I do?
Each person has skills, assets, time, or connections that can make affordable housing a reality in their community. Thank you for using what you've been blessed with to love your neighbor.
Jump to: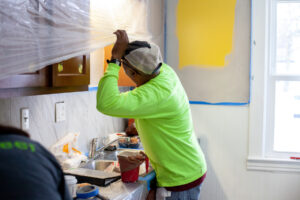 Invest: Yourself
Volunteer
Events
ePrayer Team
Invest your time in prayer on behalf of ICCF Community Homes residents, clients, staff, and opportunities. Periodic email will provide prayer prompts and celebration stories. Sign up below!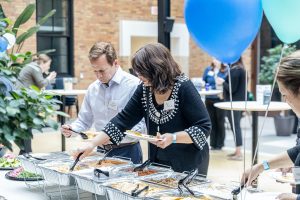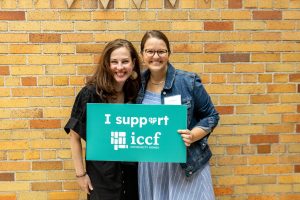 Learn & Share
Register for a Lunch & Learn event or contact us to schedule a private educational tour of ICCF Community Homes.
Ask ICCF Community Homes to bring the story of families needing affordable housing to your location, with tailored timing and focus.
Host a fundraiser using a special event, tournament, dinner party or backyard BBQ; get creative!
Participate in social media awareness and fundraising efforts – you can find ICCF Community Homes on Facebook, Instagram, and LinkedIn.
Advocate locally for change and funding to create more affordable housing.
Invest: With Your People
Contact Jenelle Quinlan at [email protected] or 616.336.9333 x609 for information or to get started.
Business or Civic Group Partnership
Build strong company culture through volunteering, philanthropy, and investing back into your community. Did you know that workplace volunteerism increases employee productivity, satisfaction, and retention?
Donate skilled services, bulk/wholesale products, or finances with workplace matching contributions. Share ICCF Community Homes if you offer a workplace matching contribution opportunity.
Host a Wish List drive to gather needed items for residents, programming, and construction.
Take on a construction challenge to renew a house or revive a room – financial and/or labor.
Sponsor an event, program, or growth opportunity.
Get creative! Host a fundraiser using a % of sales as a donation; price round up; sponsoring a special event, tournament, holiday benefit, dinner party or backyard BBQ.
As a 501(c)3 non-profit organization, your donations to ICCF Community Homes may have tax benefits for your organization.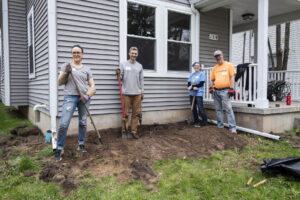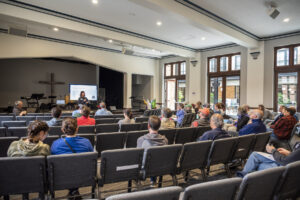 Church and Faith-based Partnership
1 Peter 4:10 "Just as each one has received a gift, use it to serve others, as good stewards of the varied grace of God…"
Volunteer together! Serving together can break down barriers and create deeper relationships by putting faith into action. Schedule a few hours or create repeated opportunities monthly, quarterly, or yearly.
Plan a local outreach experience with ICCF Community Homes for an in-depth 3-6 day service opportunity. Break down stereotypes and connect with the reality of housing needs in our community. Serve in your "Jerusalem" with tangible projects.
Customized giving campaigns (Wish List or financial) are available for Thanksgiving, Advent, Christmas, Lent, back-to-school, or just because you want to love your neighbors.
Request a tailored educational opportunity for your group to learn more about issues your neighbors are facing and how the church can make a difference. Connectable content for all age groups from elementary students to adults, and from a few minutes to a few hours. Presentation is adaptable for missions conferences, youth groups, small groups, kids clubs, worship service highlight/feature, etc.
Discuss how your facility and/or property can be part of the housing solution.
Invest: What You Have
Individual Giving
Your tax-deductible donation invests in people and the community. Employer matching contributions, United Way directed giving, and monthly giving club options available.
In-Kind Giving
Donate goods & services, construction & office materials, assets, or items from the ICCF Wish List.
Planned Giving
Leave a legacy of generosity with estate planning or asset donation.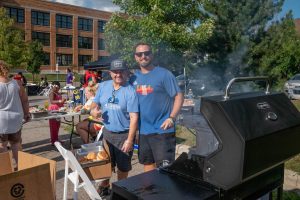 Stay Up To Date
Positive stories delivered straight to your inbox. Join our e-newsletter.