About Us
Safe, Beautiful, and Affordable Homes
ICCF Community Homes is the oldest nonprofit affordable housing provider in Michigan. We've been active in the Grand Rapids area since 1974 and engage 2,000+ households each year with housing-related services. We manage over 600 units of affordable rental housing and provide homeownership education and home purchase opportunities to hundreds of neighbors.
Our Vision
Vibrant communities in West Michigan with connected neighbors, housing justice, and abundant opportunity.
Our Mission
Equitable opportunity, affordable homes, and thriving neighborhoods.
Our Values
Respect, treating all people with dignity; Opportunity; empowering our neighbors to use their innate gifts; Beauty, constructing sustainable, beautiful homes.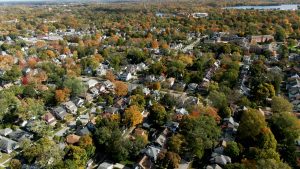 Discriminatory Housing Practices
Discriminatory housing practices have historically disenfranchised African American neighbors and other minorities. From slavery to segregation and from overt redlining to subtle discrimination, minorities face significant barriers to stable housing.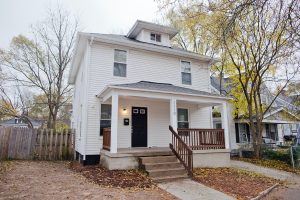 Low Housing Inventory and Skyrocketing Costs
Low housing inventory and skyrocketing costs make homeownership impossible for many neighbors. Rising rent prices keep families in poverty with no alternative housing. Residents who have called Grand Rapids home for generations cannot afford to stay in their neighborhoods.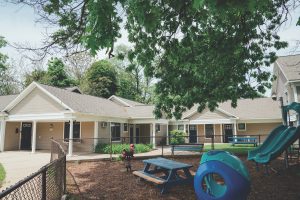 Inflation and Poverty
Inflation and poverty cause many hardworking families to find themselves one crisis away from homelessness. Wages have not kept up with rising housing costs, and one quarter of families with children in Grand Rapids live in poverty.
Donate
Our History
ICCF began with a single donation of a home to a church in 1974. A group of volunteers decided to renovate the house and sell it to a low-income family. Decades later, the scope of our work has increased significantly, but our heart remains the same. We believe that all people deserve safe, affordable housing—and that stable housing is essential to foster a thriving community.

The ICCF team is available to share more about the history and challenges our community faces with your business, church, civic group, school, or organization.
Meet our Team
Stay Up To Date
Positive stories delivered straight to your inbox. Join our e-newsletter.