Blog
Stories From Your Neighborhood
Find recent stories from ICCF Community Homes on our path towards housing justice.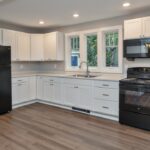 Initiatives
We're proud to support our friends at Safe Haven Ministries and the expansion of their Safe Transitions program, which offers those victimized by human trafficking and domestic abuse a place to stay while they transition back into stable housing. Below are excerpts from a story by Fox 17. Click here to access the full interview. […]
Stay Up To Date
Positive stories delivered straight to your inbox. Join our e-newsletter.